This post may contain affiliate links. If you buy thru these links, we may earn a commission at no additional cost to you.
---
My fiance, Katya, is a true Disneyphile. Not only did she grow up visiting the Disney parks in Florida at least once a year, but she also knows the words to virtually all the Disney music that has ever been written.
So, it's no surprise that she thought I should write a post about the classic Disney songs from the animated, full-length feature films that are beloved by the young… and young at heart.


We're talking songs like "When You Wish Upon a Star," from Pinocchio, not "Song of the South" — which is a great song, but it's not from a fully animated film.
I love Disney, but this blog post wouldn't have been the same without the keen insight and knowledge of my own personal "Minnie."
So, here are some of my beloved's top picks for classic moments in Disney music history, along with a couple picks of my own. Presented to you in no particular order, here's a list of 25 classic songs from the ever-growing catalog of Disney music.
#1 – When You Wish Upon a Star
I think every song on this list is iconically Disney, and I'm not even sure if there's a way to rank one against another in popularity, but this has to be among the most treasured. Featured in the 1940 film Pinocchio and sung by Jiminy Cricket (voiced by Cliff Edwards) is "When You Wish Upon a Star."
When You Wish Upon A Star -- Disney
#2 – Someday My Prince Will Come
Snow White and the Seven Dwarfs was the original Disney animated full-length feature film, and in this 1937, Snow White sings of her longing for a prince.
https://youtu.be/G_ce13mz5Q0
#3 – Once Upon a Dream
Is it possible to fall in love and long to marry someone only moments after meeting him or her? Hey, Aurora from Sleeping Beauty (1959) did. And the guy saves her from eternal slumber. So don't judge her!
Sleeping Beauty - Once upon a dream (lyrics)
#4 – Beauty and the Beast
In 1991, Disney released Beauty and the Beast, and with it came the song as old as rhyme. While Angela Lansbury sings the song in the movie, Celine Dion and Peabo Bryson were the voices behind the single version of "Beauty and the Beast" that cracked the Billboard Top 10 soon after the movie's release.
Beauty and the Beast - Tale As Old As Time
#5 – Once Upon a Time in New York City
With a cast that includes a marquee cast of musical voice actors such as Billy Joel, Bette Midler, and Sheryl Lee Ralph, it's no wonder the Oliver and Company offers some great tunes. "Once Upon a Time in New York City," sung by Huey Lewis, remains one of the top songs from this 1988 classic.
Oliver And Company - Once Upon A Time In New York City (English)
#6 – Circle of Life
Disney must have known they were going to automatically score some musical gold when they tapped Elton John to sing the main musical pieces for Lion King. John's take on "Can You Feel the Love Tonight" hit #4 on the Billboard Top 100 in the U.S. and #1 in France.
The Lion King Can you feel the love tonight HD
#7 – Part of Your World
Disney music hit an all-time high in the 1980s under the sea. The Little Mermaid spawned several headlining songs when it hit the silver screen in 1989, including "Part of Your World."
https://youtu.be/_pPUmv3U2XY
#8 – You've Got a Friend in Me
Toy Story broke new ground for Disney in 1995 when it became the first feature-length computer-animated film. "You've Got a Friend in Me," which is the movie's iconic song, was performed by Lyle Lovett and Randy Newman.
https://youtu.be/zB2gPZRsz0Q
#9 – Baby Mine
Most of the Disney songs on this list will bring a smile to your face and probably even get you moving in your seat, but this song still brings tears to the eyes decades after its 1941 debut in Dumbo.
Baby Mine Disney's Original (English Version)
#10 – Cruella De Vil
It's fair to say the Cruella De Vil in One-Hundred and One Dalmatians put a human face on the dark side of wearing real fur. Roger (Ben Wright) stirs up the perfect song to musically characterize the downright devilish Cruella De Vil.
Cruella De Vil (Original Song)
#11 – Hakuna Matata
Lion King isn't any passing craze — the 1994 film and its music are still king of the jungle a generation later.
https://youtu.be/xB5ceAruYrI
#12 – Be Our Guest
One of the most dazzling numbers from any Disney movie is "Be Our Guest," from Beauty and the Beast. The artistry of this scene, much like the ballroom dance during the "Beauty and the Beast" song itself, is still stunning all these years later.
Beauty and the Beast - Be Our Guest [High Quality]
#13 – Heigh-Ho
Dig dig dig dig dig through old Disney videos on YouTube is what we really like to do. From Snow White and the Seven Dwarfs, I present to you the classic song that you'll won't be able to get out of your head now.
Heigh Ho - Snow White and the Seven Dwarfs
#14 – Friend Like Me
The late, great Robin Williams was the man of a thousand voices, and dozens of them will live on forever in this unforgettable song from 1992's Aladdin.
Aladdin - Friend Like Me [High Quality]
#15 – Colors of the Wind
In 1995, Disney's take on colonial American history and the turbulent relations between Native Americans and European settlers led to the creation of Pocahontas. The film offers a few catchy tunes, and one of the most popular is "Colors of the Wind" — which Vanessa Williams took to the Top 5 on the U.S. Hot 100 Billboard charts.
#16 – Bibbidi-Bobbidi-Boo
Cinderella is a timeless classic, and "Bibbidi-Bobbidi-Boo" is one song from the 1950 movie that continues to works it magic as a fanciful song and fun earworm. Bet you'll be humming this song 'til the clock strikes midnight!
https://youtu.be/87aVWdrYWuA
#17 – Bare Necessities
Disney music often provides some life wisdom, and "Bare Necessities" from The Jungle Book (1967) tells us that we should enjoy life and not let strife get in the way. Basically, "Bare Necessities" is the 1960s "Hakuna Matata."
#18 – Bella Notte
In 1955, Lady and the Tramp told the story of rich canine girl meets poor canine boy, and the result was true magic of Disney scale. One of the many touching moments from the movie plays out in this memorable scene.
Lady and The Tramp - Bella Notte HD
#19 – Second Star to the Right
Peter Pan, a character that originally appeared in J.M. Barrie novel entitled The Little White Bird, has flown on to the TV and silver screen in various adaptations, but by far the most popular cinematic appearance for the boy who never grows up is the eponymous Peter Pan, a hit for Disney in 1953. "Second Star to the Right" tells Wendy and her brothers the directions to Neverland.
Peter Pan - Main Title Music (The Second Star to the Right)
#20 – Almost There
In what became Disney's first hand-drawn animated full-length feature film in years, "Almost There" is a toe-tapping tune from The Princess and the Frog. Randy Newman, who recorded "You've Got a Friend in Me" for Toy Story, composed "Almost There" for the 2009 film about a hard-working woman in New Orleans who meets her prince.
Almost there, Princess and the Frog
#21 – Everybody Wants to be a Cat
It's hard to think of many full-length feature animated Disney movies in which animals don't have at least a co-starring role. The Aristocats, from 1970, let the spotlight shine on cats, following One-Hundred and One Dalmatians and Lady and the Tramp — both of which went to the dogs.
https://youtu.be/4rrXR6n0RTY
#22 – The Unbirthday Song
It's nice to get 364 unbirthdays each year, but we enjoy 365 unbirthdays during leap years! Now that's cause for celebration. If it's your unbirthday, then turn those speakers up loud so the Mad Hatter, March Hare, and Alice can wish you a very merry day indeed!
#23 – Under the Sea
Jodi Benson's voice is truly golden in The Little Mermaid, the 1989 film about a young mermaid who'd rather hit the turf than swim in the surf. Caribbean crab Sebastian — voiced by Samuel E. Wright — does his best to convince Ariel on why she should stay under the sea.
The Little Mermaid - Under the Sea (from The Little Mermaid) (Official Video)
#24 – Let it Go
Even if Frozen is not a classic yet, the 2013 film already is poised to become a modern classic. The musical movie features several notable songs, but "Let It Go" has soared into the Billboard Top 40 as a charting hit by pop singer Demi Lovato.
FROZEN | Let It Go Sing-along | Official Disney UK
#25 – All in the Golden Afternoon
Let's end this round-up of classic Disney music with a wish for a golden afternoon to you! Enjoy this song featuring Alice and a beautiful array of some musically inclined flowers from the 1951 hit Alice in Wonderland.
Alice In Wonderland - All In The Golden Afternoon
More Classic Disney Music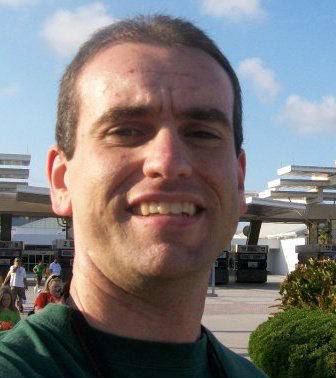 I'm a roller coaster junkie, a weather enthusiast, a frequent traveler, and a numismatist. My love for coins began when I was 11 years old. I primarily collect and study U.S. coins produced during the 20th century. I'm a member of the American Numismatic Association (ANA) and the Numismatic Literary Guild (NLG). I've also been studying meteorology and watching weather patterns for years. I enjoy sharing little-known facts and fun stuff about coins, weather, travel, health, food, and living green… on a budget. I work from home full-time as a journalist, reporter, and author.