The following recipe for Buffalo Wings was originally posted on Nick Bakay's Xtra Large Blog at Superbowl.com.
Actor/writer/comedian Nick Bakay, whose 'Manly House of Football' segments can be seen regularly on NFL Network, will be a major voice on Superbowl.com throughout the week.
Since it doesn't look like they're preserving any archives of his stuff, I fear that this great recipe will vanish into thin air in a couple days. Therefore, today's post is in honor of Nick Bakay and his one-of-a-kind "original" Buffalo Wings recipe.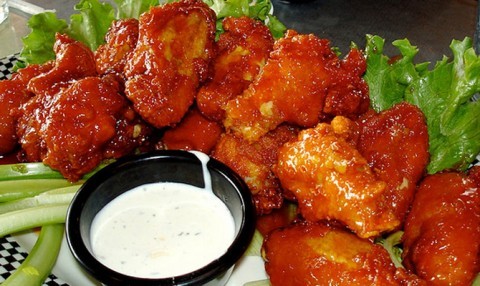 And, while you're homemade Buffalo Wings are sure to be a hit… your guests will also need something wash 'em down with. The "football fan cocktails" which follow are to die for.
Enjoy!