Getting burned out at the gym? You're not alone — gym workouts can get stale.
Things like having to commute to the gym, changing clothes when you get there, and paying in advance each month (even if you don't actually go sometimes) can all add up to gym burnout!
Sound familiar?
I'm choosing the at home workout regime instead — because I've got a mild case of gym-phobia. Mild in the sense that I'll go if I have to, but I much prefer working out at home.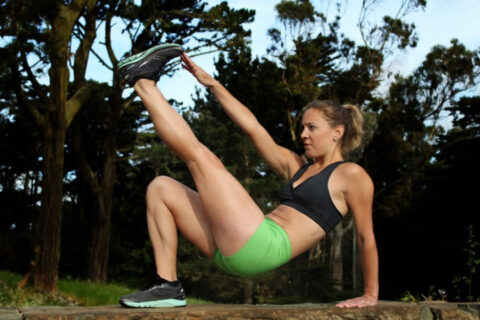 Gym workouts can become so much of a hassle that you get to a point where you just can't face another day at the gym.
Creating a home-based workout routine will give you a number of other ways to stay fit. And the best part: you don't have to buy any expensive workout equipment to get fit at home!
These are 6 of the best home workout ideas that will renew your interest in working out and provide you with an alternative for the gym. [Read more…]