This post may contain affiliate links. If you buy thru these links, we may earn a commission at no additional cost to you.
---
Watching Super Bowl ads may be as much fun for some people as seeing the actual game. And if your team didn't make it to the big NFL football event, the ads may be even more enjoyable for you to see than the game itself.
While it seems to many people that the hype about Superbowl commercials is relatively new, spending big bucks on advertising during the game certainly isn't.
In fact, companies have long shelled out tons of cash to air 30- and 60-second advertisements during what has become one of the most-watched sporting events in the U.S.
The Super Bowl has been around since 1967, and advertising during the annual event has been a top marketing goal for many companies in the United States and around the world since the beginning.
While you're sure to see plenty of funny — even visually stunning — commercials during this year's game, you probably still fondly remember many Super Bowl commercials from years past that you wish you could see again.
Here are 20 Superbowl ads that still score an advertising touchdown…
#1 – Super Bowl No-Nox Gulf Gas Commercial (1968)
This minute-long ad aired during Super Bowl II and used creative time-lapse photography to create a comical illusion of people driving around on city streets — without their cars!
httpv://www.youtube.com/watch?v=–VTZjf_Ny0
#2 – Vitalis Dry Control (1972)
It was the early 1970s… The Equal Rights Amendment was making its congressional rounds, women were burning their bras, and this lady entered the NFL locker room to share the news — Vitalis Dry Control man's hairspray is not just for men!
Super Bowl Commercial - 1972. Vitalis Dry Control
#3 – Noxema Commercial with Joe Namath and Farrah Fawcett (1973)
Let's "face" it… This ad for Noxzema shaving cream shows that sex appeal has proliferated in the arena of Super Bowl ads since at least the 1970s. Wouldn't you agree?
#4 – Big Mac Jingle (1975)
Two all-beef patties, special sauce, lettuce, cheese, pickles, onions… You know the Big Mac ingredients, and many Americans first learned about them in this 1975 Super Bowl ad.
1975 McDonalds Commercial Two All Beef Patties Special Sauce Lettuce....
#5 – The Xerox Monk (1977)
It was the dawn of the modern Xerox copying machine, and this monk was more than delighted by the arrival of this new technology.
#6 – The Budweiser Clydesdales (1978)
The iconic Budweiser Clydesdales have been in Super Bowl ads since the 1970s, and this classic Bud spot shows the famous horses at their finest.
Budweiser, 1978 10 15, Clydesdales
#7 – Have a Coke… And a Jersey from "Mean Joe Greene (1980)
Mean Joe Greene, the 1970s-era Pittsburgh Steelers defensive tackle, immortalized himself not just with his outstanding on-field career but also his appearance in this commercial that became most famous with its airing during the 1980 Super Bowl.
Coca-Cola - "Have a Coke and a Mean Joe Greene" (Commercial, 1980)
#8 – John Madden Spouts off About Miller Lite (1981)
By 1981, former Oakland Raiders head coach John Madden had already been off the sidelines for a couple years. However, his flamboyantly intense personality has never retired.
1981 Miller Lite beer commercial. Featuring John Madden.
#9 – Apple MacIntosh's (1984)
In a world where IBM already dominated the computer market, Apple waged a war with its introduction of the MacIntosh. This Super Bowl ad, directed by Ridley Scott, aired just once and symbolically launched a new era in computers.
1984 Apple's First Macintosh Commercial
#10 – The Dawn of Discover (1986)
By the mid 1980s, American consumerism had led to the creation of the credit card that pays you back… with rewards!
Discover Card commercial, Dawn of Discover, Super Bowl XX 1986
#11 – Phil Simms Goes to Disney World (1987)
Ever wanted to know where the famous line "I'm going to Disney World!" came from? Here's the winning answer…
"I'm Going to Disney World" - first ad, 1987
#12 – Demi Moore's Diet Coke Plunge (1988)
The taste of Diet Coke was good enough to send actress Demi Moore flying out of her multi-story apartment building just to rescue her airborne can of the drink with just one calorie.
#13 – Don Johnson Drinks Diet Coke (1989)
There are few Super Bowl ads that scream the 1980s more than this spot, which features a Miami Vice-era Don Johnson pitching Diet Coke, as Aretha Franklin — who enjoyed a resurgence of popularity that decade with several big hits — sings the jingle. Big hair and neon colors are in elegant abundance here!
1989 Superbowl Coke Commercial Ft Don Johnson
#14 – Cindy Crawford & New Pepsi Cans (1992)
Cindy Crawford, who by the early 1990s was becoming one of the biggest stars in the supermodel universe, was featured in this ad touting Pepsi's new logo. Even the two young boys in this ad were impressed with the new Pepsi design.
Cindy Crawford in Pepsi Super Bowl commercial 1992
#15 – Larry Bird and Michael Jordan in "The Showdown" (1993)
McDonalds and their Big Mac hamburger make another appearance in this rundown of the best Super Bowl commercials. This time, NBA superstars Larry Bird and Michael Jordan are playing a high-stakes one-on-one game of "nothing but net" basketball for the famous sandwich.
"The Showdown" - Bird vs. Jordan McDonald's ad - 1993
#16 – Boy in the Pepsi Bottle (1995)
In one of the earliest CGI-based Super Bowl ads, a young boy at the beach enjoying a bottle of Pepsi endures some claustrophobia-inducing consequences after sucking a little too hard on his straw.
#17 – The Budweiser Clydesdales Honor NYC (2002)
The period immediately following the 9/11 terrorist attacks on the World Trade Center in New York City was an especially delicate time for advertisers, many of whom were afraid of appearing callous or otherwise insensitive with the typical, in-your-face Super Bowl ads. Budweiser struck just the right chord with this commercial, which was never aired again.
Budweiser 911 Tribute - Respect
#18 – MacGyver Returns  (2006)
1980s TV icon Angus MacGyver (played by Richard Dean Anderson) returns to the screen to save the day once again with his inventive use of scientific knowledge and common household items in this Mastercard commercial.
mastercard 2006 Super Bowl commercial
#19 – Betty White Loves Snickers (2010)
Beloved comedian Betty White enjoyed a massive surge of new popularity many years after her departure from the 1980s sitcom Golden Girls when she (and fellow comedian Abe Vigoda) appeared in this memorable Super Bowl ad for Snickers.
Betty White Snickers Super Bowl Commercial 2010
#20 – Out with the 1980s at Radio Shack (2014)
In a campaign to update its brand, electronics store Radio Shack called upon virtually every recognizable 1980s pop culture icon to clear the shelves and renew its image. Look for cameos of your favorite 1980s stars in this Super Bowl ad!
RadioShack Super Bowl Ad 2014 - In With The New
Other Fun Facts + Videos Of Super Bowl Commercials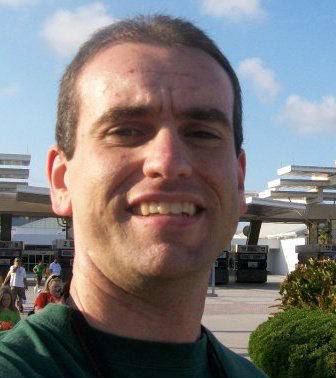 I'm a roller coaster junkie, a weather enthusiast, a frequent traveler, and a numismatist. My love for coins began when I was 11 years old. I primarily collect and study U.S. coins produced during the 20th century. I'm a member of the American Numismatic Association (ANA) and the Numismatic Literary Guild (NLG). I've also been studying meteorology and watching weather patterns for years. I enjoy sharing little-known facts and fun stuff about coins, weather, travel, health, food, and living green… on a budget. I work from home full-time as a journalist, reporter, and author.