This post may contain affiliate links. If you buy thru these links, we may earn a commission at no additional cost to you.
---
Chances are, the old PBS kids shows were a part of your childhood — whether you're a 1970s baby, you grew up in the 1980s, or you were a youngster in the 1990s.
I personally enjoyed PBS (Public Broadcasting Service) children's shows from the 1980s into the 1990s — though I recall some 1970s-vintage PBS kids TV shows that continued to air into the following decade.
If you've seen another post of mine, 42 Classic Old School Sesame Street Videos, then you've probably guessed by now that I was a PBS kid!
While the hands of time moved forward, many great PBS shows for kids hit the chopping block and now only live on in the memories of 20-, 30-, and 40-somethings. Lots of the educational programming for kids that ran on PBS has (thankfully) ended up on YouTube.
I really miss many of these old PBS kids shows, and I'm sure you do too. So, I decided to pay tribute to some of the classic PBS kids TV shows that no longer air.
Did You Know?… PBS kids TV shows are designed to improve early reading, math, and social-emotional skills of children ages 2 to 11.
Here are 15 old PBS kids shows that were cancelled many years ago but never lost their fan base:
#1 – The Inside Story With Slim Goodbody (1980)
If you were a kid and knew what an esophagus was before some of your young friends did, you probably grew up watching Slim Goodbody.
John Burstein (who dons a flesh-colored unitard with brightly-colored bones, muscles, and internal organs in their anatomically accurate sizes and positions), first appeared in the 1970s on The Today Show, Good Morning America, and Captain Kangaroo.
Burstein scored his own show in 1980, which aired repeat episodes for many seasons into the 1980s.
While Slim Goodbody's show has been off the air for decades, Burstein still makes appearances in guest spots around the nation. He even appeared in a very popular 2014 Radio Shack commercial that aired during the Super Bowl.
#2 – Mister Rogers' Neighborhood (1968-2001)
An ordained Presbyterian minister named Fred Rogers would go on to star in one of the most beloved PBS children's shows.
Mister Rogers' Neighborhood helped make the cardigan sweater popular, and more importantly, helped instill self esteem in countless children throughout the United States and around the world.
His show brought together a cast of human actors who played Rogers' neighbors. While the neighborhood was populated with scores of actors, perhaps the most famous of all of Rogers' television neighbors was Mr. McFeeley (David Newell) — the postman who would personally hand packages to Mr. Rogers with a smile and a lively saying of his unforgettable motto, "Speedy delivery!"
Also popular was the fantasy world of Make-Believe, where human actors and puppets came together to teach children everything from how to tell time, to exercising, to using proper manners.
#3 – Square One Television (1987-1992)
What would happen if Saturday Night Live and one of those standard school filmstrips were to get married and have a child?
It would be the creation of Square One Television!
Square One Television introduced the basic concepts of math in comedy sketches and music videos — many featuring cameo appearances from the likes of James Earl Jones, William Windom, McLean Stevenson, Wayne Knight, Weird Al Yankovic, and Downtown Julie Brown.
Square One Television also featured a very popular show-within-a-show called Mathnet, a crime drama parody that ran for the duration of series and starred Officer George Frankly (Joe Howard) and Sargent Kate Monday (Beverly Leech — later replaced by Toni Di Buono, who played Sargent Pat Tuesday).
Mathnet used mathematical principles to decipher clues and solve crimes. Mathnet also showed children that math is important in the every-day world.
#4 – Bill Nye The Science Guy (1993-1998)
Bill Nye, who taught science through eye-popping experiments both inside and outside his TV studio laboratory, is the Mr. Wizard for kids who grew up in the 1990s.
Nye's show was one of a few old PBS kids shows to demonstrate how science works in the everyday world, and it's also among the most enduring.
While many kids' science shows cover a variety of topics during each program, Bill Nye, the Science Guy usually focused on one topic during each episode — which made it easier for the young viewers to focus on the principles and also kept each program a little more organized, too. For example, one episode focused on eyeballs, and another on color and light, and yet another on skin.
Most episodes ended with a parodied music video of a famous pop song, set to the theme of the episode. Like the one below, which capped off the episode on blood and the circulatory system — "Blood Stream," set to the B52's 1989 hit "Love Shack."
#5 – Polka Dot Door (1971-1993)
Polka Dot Door was a live-action program that took its viewers inside a house with a polka dot door. Inside, 2 hosts would entertain children with activities and games.
Often, Polkaroo — a kangaroo covered in polka dots — would stop by to interact with the television viewers and hosts.
While the Polka Dot Door was a Canadian television production, it aired on PBS between 1982 and 1988 — becoming the first Canadian children's show to be syndicated in the U.S.
#6 – Zoobilee Zoo (1986-1987)
The colorful cast of humans dressed as animals enchanted young viewers for many years in syndication — even though the original production of Zoobilee Zoo lasted only from 1986 through 1987.
Among the stars was Ben Vereen, who played a leopard named Mayor Ben.
The series, owned by Hallmark Properties, was produced by WQED in Pittsburgh (they also produced Where in the World is Carmen Sandiego? and Mister Rogers' Neighborhood) and aired on PBS and other networks until 2001.
#7 – The Electric Company (1971-1977)
The Electric Company was a sort of educational Laugh-In style show for young viewers.
The cast included Morgan Freeman, Rita Moreno, and Bill Cosby, among many notable others. Cameo appearances were made by a slew of stars, including Gene Wilder, Joan Rivers, Mel Brooks, Victor Borge, Dean Martin — to name just a few.
If The Electric Company has a Sesame Street feel to it, that's for good reason. The show was produced by the same company — Children's Television workshop.
#8 – Shining Time Station (1989-1995)
Shining Time Station was a primarily live-action show that took place inside a train station helmed by the small and magical Mr. Conductor — originally played by Ringo Starr, but later George Carlin.
While Shining Time Station easily stood on its own merits, the show also became popular for its Thomas the Tank Engine short stories. Even years after Shining Time Station left syndication, the Thomas the Tank Engine franchise remains widely popular.
#9 – Reading Rainbow 1983-2004
You could go twice as high as the butterfly in the sky when you watched Reading Rainbow.
Each episode of Reading Rainbow — hosted by LeVar Burton — approached a different topic and took children on educational adventures through such places as the jungles of New York City, the early-American outpost of Old Sturbridge Village in New England.
If you're in your late 20s or 30s, you may recall the original opening to Reading Rainbow. For you, I've included this video:
As this post is illustrating, many old PBS kids shows have unfortunately left the air. However, Reading Rainbow is still drawing support by millions to bring it back.
LeVar Burton's Kickstarter campaign has more than surpassed its goal, which will help bring Reading Rainbow back for the next generation of children.
#10 – Long Ago & Far Away (1989-1993)
James Earle Jones hosted this storytelling program aimed at children ages 6 through 9.
Jones would open each episode of Long Ago & Far Away sitting in a living room that appeared to be floating in outer space, and he would introduce the day's story.
Long Ago & Far Away stories were generally presented in stop-motion claymation, cel cartoons, and live action, and they were narrated by Jones.
While Jones did the bulk of the narrative work, there were also several guest voice overs — including Mia Farrow (who narrated the "Beauty and the Beast" episode), Tammy Grimes (who told the story of "The Happy Circus"), and Regis Philbin (who voiced the Emperor in "The Emperor's New Clothes").
#11 – 3-2-1 Contact (1980-1992)
3-2-1 Contact is often thought of as a science show. But in reality, it did much more than teach physics with roller coasters, electricity by a visit to an electric company's substation, or historic preservation through a trip inside the Statue of Liberty when she was being restored for her 1986 centennial.
3-2-1 Contact also was a program that connected its young viewers with the everyday world around them and taught about social issues, animals, art, and much more.
Take, for example, the first episode from 1980 — when the group showed artists and science coming together to show how the program's theme song was created.
3-2-1 Contact also featured a miniature series-within-a-series called The Bloodhound Gang — in which young, science-savvy sleuths would crack crimes and misdemeanors using problem-solving skills that would have made Sherlock Holmes proud.
#12 – Ghostwriter (1992-1995)
This Brooklyn-flavored, live-action series focused on a group of ethnically diverse young teens and their friend, Ghostwriter — who illuminated words in books, on signs, and just about anywhere else necessary to help the gang solve crimes and mysteries.
Ghostwriter, represented as a circular point of light, was invisible to all but the sleuths and the TV audience.
Ghostwriter was shot on location and produced by the Children's Television Workshop (now called Sesame Workshop). It was critically acclaimed, but a lack of funding ultimately led to the show's demise.
#13 – Lamb Chop's Play-Along (1992-1997)
Beloved puppeteer Shari Lewis brought her famous Lamb Chop — along with Hush Puppy and Charlie Horse — to engage children in her half-hour episodes filled with games, puzzles, and other interactive segments in Lamp Chop's Play-Along.
Lewis was quoted during an interview with the Philadelphia Inquirer that she wanted to "attack the shorter attention span of today's children with a fast-paced show using colorful electronic effects." Her goal, she said, was to stimulate "participation, not passive observance."
#14 – Where In The World Is Carmen Sandiego? (1991-1996)
Where in the World is Carmen Sandiego? This unique game show, based on the Broderbund computer game series, brought 3 young gumshoes (contestants) together to answer an array of geography questions to help track down internationally jet-setting criminal Carmen Sandiego and her henchmen.
The show was hosted by the affable Greg Lee and featured Lynne Thigpen as the no-nonsense chief of the ACME crime solving unit.
Providing live music was Rockapella, a lively and energetic a cappella group that gained widespread recognition from their regular appearances on the show.
Where in the World is Carmen Sandiego? played out in rounds, and the final round came down to one contestant in a race around the clock — and the stage — to place markers on a huge map to identify nations and capture Carmen.
#15 – Barney & Friends (1992-2009)
Barney & Friends starred a purple, highly congenial Tyrannosaurus rex and his young human friends.
The unconditionally loving and eternally optimistic Barney first appeared in 1987 in a series of education home videos for preschoolers.
By the early 1990s, executives at Connecticut Public Television caught wind of the purple dinosaur and thought he would be the perfect star for a new PBS kids show. And the rest, like most dinosaurs, is history.
Barney & Friends would eventually include 3 more prehistoric friends, including Baby Bop, B.J., and Riff.
Among the 100+ human children who starred alongside the larger-than-life dino dudes (and dude-ette, in the case of Baby Bop) were a young Demi Lovato and Selena Gomez — each of whom would go on to enjoy widespread fame similar to that of their purple pal.
And finally, this — just for old-time's sake…
Did You Know?… Color televisions debuted in 1968. A 20-inch color TV console cost around $500, which is approximately $3,600 in today's money.
Other Old PBS Kids Shows We Love
Like this post? Save it to read again later… or share with others on Pinterest!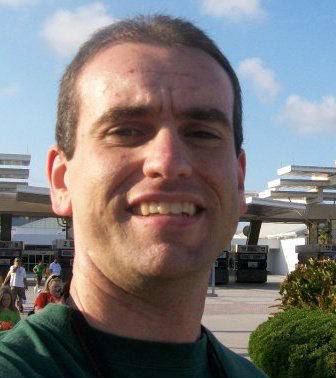 I'm a roller coaster junkie, a weather enthusiast, a frequent traveler, and a numismatist. My love for coins began when I was 11 years old. I primarily collect and study U.S. coins produced during the 20th century. I'm a member of the American Numismatic Association (ANA) and the Numismatic Literary Guild (NLG). I've also been studying meteorology and watching weather patterns for years. I enjoy sharing little-known facts and fun stuff about coins, weather, travel, health, food, and living green… on a budget. I work from home full-time as a journalist, reporter, and author.