This post may contain affiliate links. If you buy thru these links, we may earn a commission at no additional cost to you.
---
Thank God for XM Radio!
Last night I was on the first leg of another "all-nighter" returning from a drag racing commitment. XM has kept me on the road and awake on more than one occasion.
Last night my choice was MLB on XM. After all, there's not much Cleveland Indians coverage on TV in Tennessee (at least my buddy Neil is lucky enough to be a Cubs fan — he gets TV and XM).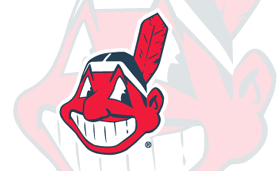 But, I digress. During the game, Indians announcers Tom Hamilton and Mike Hegan made comments that even hardcore fans would question.
When Ronnie Belliard made an outstanding play to end the inning, they said that it was one of the best plays they had ever seen in baseball. In fact, they even said that they know it's an overused statement — but they're sticking with it.
When I got home, I decided to check it out myself.
Now, you can be the judge…
Check out Ronnie Belliard's no look flip.
It was a behind-the-back toss that ended the inning.
You'd have to agree, right?
That's on the highlight reel for at least a few decades…
 
Listen to Bud Light's Real Men of Genius "Mr. Unathletic Sports Talk Radio Guy":
https://thefuntimesguide.com/wp-content/uploads/Bud_Light_Real_Men_of_Genius_Mr_Unathletic_Sports_Talk_Radio_Guy1-1.mp3
Jeep guy. Harley owner. Publisher of a few of dozen websites. Tech geek. And I get to play on the Internet for a living!