This post may contain affiliate links. If you buy thru these links, we may earn a commission at no additional cost to you.
---
I consider myself fairly out of touch when it comes to modern music these days (though I could Name That Songwriter in 4 notes for most tunes)… However, I thoroughly enjoyed last night's Grammy Award Show!
I didn't know many of the nominees. Nor was I familiar with most of the performers. But I've come to realize that you don't NEED to know them in order to appreciate them! Case in point: My recent fascination with Twista, Snoop Dogg, and Eminem.
There was some good stuff on the Grammy's last night!
The highlights for me included:
Loretta Lynn accepting her award with Jack White. What a trip! She spoke in circles, but the youthful rocker minded his manners and followed her lead charmingly. Props to Jack White.

Melissa Etheridge performing a Janis Joplin classic. She was completely bald (from her recent bout with breast cancer), but she was the same old Melissa. You go girl!!!
Granted, I haven't been there myself, but I sure wish more people would follow her lead and go public with their cancers — from Hollywood superstars to local heroes. Such people are shining examples that you CAN survive, and life isn't about your hair or what you look like.
Plus, cancer doesn't HAVE to be a death sentence. But if you WERE meant to die from cancer or some other ailment, then wouldn't you rather live life to the fullest until that fateful day, and possibly… just maybe… touch someone else's life rather than hiding from embarrassment or depression?
Watching Melissa perform last night empowered me on some greater level. If I should ever get cancer or some other debilitating condition, I only hope that I could be such an example to others as she was to me on this night.
John Mayer. He's a big 'ol piece of humble pie, and I just wanna eat him up! What a cool dude. I like him cuz he IS who he is… downright REAL at all times. (And he's even got his own TV show!)
I've since learned that he didn't want to release the song "Daughters" as a single.
It was purely the action of his record label that got the song out onto the airwaves. So when he gave his acceptance speech for winning "Song of the Year" he was making a dig at that fact by commenting "that song STILL wasn't the right song for a single…"
Ya gotta love it!
Here's the official video of John Mayer singing Daughters.
Side Note:
We actually saw John Mayer perform at a small outdoor concert here in Nashville called Dancin' in the District. It was very intimate… since we were in the front row! (But by the looks of the crowd, we were way too old to be there, and we ended up leaving early — giving our prized viewing spot to a couple of young, 15-going-on-30, John Mayer groupies.)
At the time, we only knew of his song, "Your Body Is A Wonderland" — which is an amazing tune on so many levels! But, truth be told, we didn't really connect with John on this night. His fans were mostly under 20. His songs (if you didn't already know the words) were impossible to understand "live" …cuz he mumbles through most of his songs anyway. We went to see him purely because he was being labeled by the press as "the next big thing" who wrote and played guitar "way beyond his years". NOW I see what they mean.
Craig Wiseman winning "Best Country Song". Who? you ask… He's the one who wrote Tim McGraw's Live Like You Were Dyin'. (By the way, is this really Country to you all???)
Watch the full-length video here.
We met Craig Wiseman at a songwriter's night and have come to truly appreciate him for the awesome songwriter that he is. He's got the magic touch, that's for sure. Most people are shocked when they hear all the mega-hits he's written. You da man, Craig!

Usher. Don't know a thing about this guy, but boy can he move! I hope this isn't an insult, but I'd say he's the next Michael Jackson when it comes to smooooooth dance moves. I bet you get your money's worth when you go to an Usher concert!
Lynard Skynard and a whole conglomeration of Country stars and Rockers performing "Sweet Home Alabama" on stage. Rock on, you country bumpkins! Country just isn't Country anymore. (That's a good thing.) In fact, a friend of ours (who HATES Country) said, "Country today is like 80's rock in a different package."

Kanye West accepting his award most graciously. There was something about "an accident", followed by some truly heartfelt words that brought tears to my eyes.
So there are the highlights as I saw them. If you missed the show, you can check out all of the 2005 Grammy Winners (and the other nominees) in each category.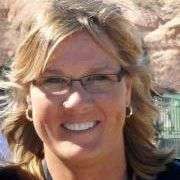 I like to help people find unique ways to do things in order to save time & money — so I write about "outside the box" ideas that most wouldn't think of. As a lifelong dog owner, I often share my best tips for living with and training dogs. I worked in Higher Ed over 10 years before switching gears to pursue activities that I'm truly passionate about. I've worked at a vet, in a photo lab, and at a zoo — to name a few. I enjoy the outdoors via bicycle, motorcycle, Jeep, or RV. You can always find me at the corner of Good News & Fun Times as publisher of The Fun Times Guide (32 fun & helpful websites).